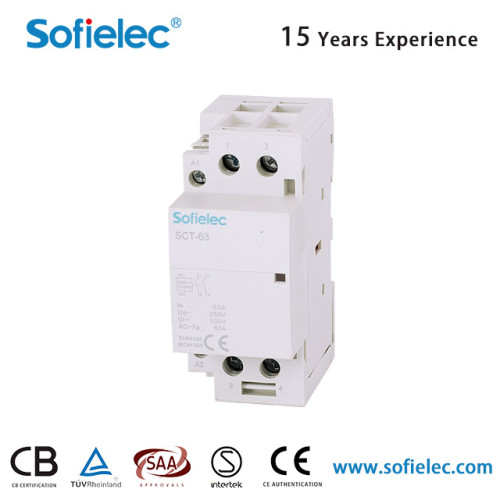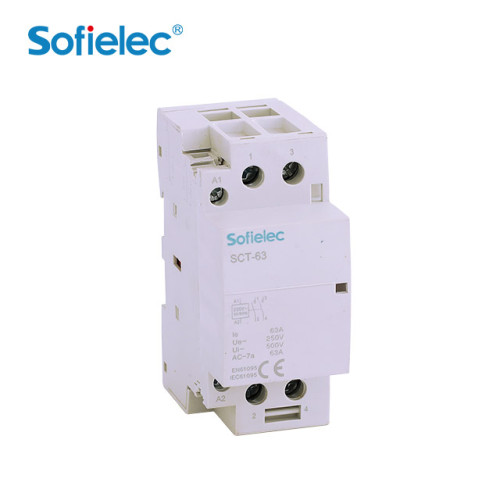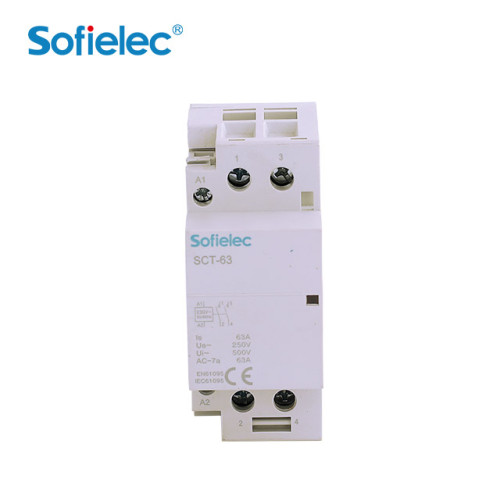 SCT-63 Modular DIN rail Contactor
Description
singel phase AC Contactor (Contactor for short) is mainly designed for 50Hz or 60Hz Circuits with 230V rated operating voltage. In AC-7a usage, rated operating voltage up to 230V, rated operating current up to 100A, it functions as long distance breaking and circuit controlling. This product is mainly applied to household appliances or low inductance loading and home electromotor loading control used for the similar purpose.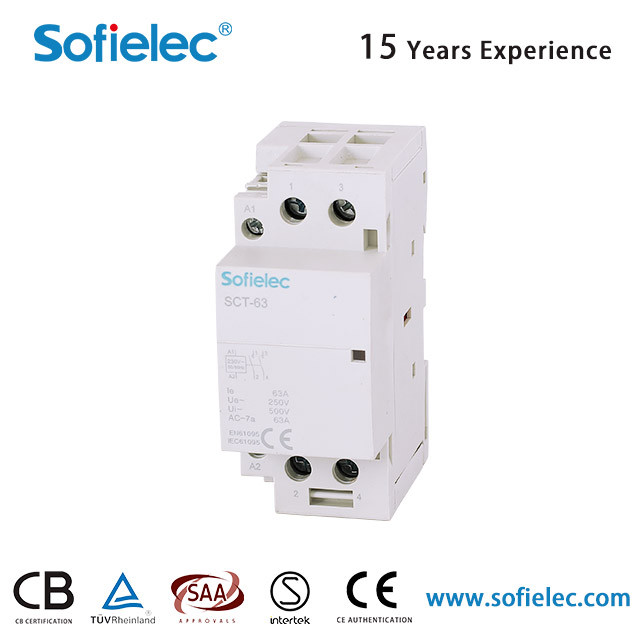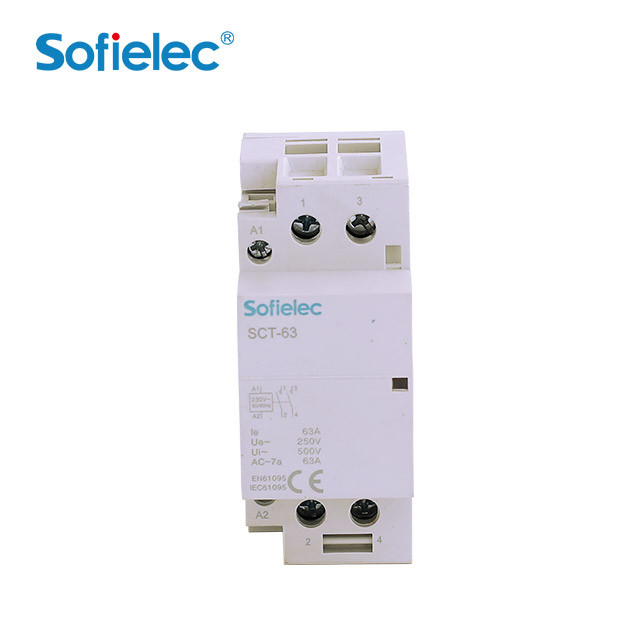 NORMAL RUNNING AND INSTALLATION CONDITIONS
1.Ambient temperature: -5℃ to +40℃, the average temperature no more than+35℃ in 24 hours.
2. Altitude: no more than 2,000m.
3.Atmospheric condition: the relative humidity of the installation place should be no more than 50% when the manximum temperature is +40℃; if under a lower temperature, a higher relative humidity is allowed. The monthly average minimun temperature in the wettest month should not exceed +25℃ and the monthly average maximum relative humidity of this month no more than 90%.Besides,the dew on the surface of products causes by temperature change should be taken into consideration.
4. Class of pollution : class 2.
5. Installation condition: class II
6. Installation mode: use the installation orbit of "Top Cap" section TH35- 7.5 mould.
This kind of contactor belongs to the terminal product which holding the following characteristics: normalization of installation, modularization of dimension, artistic appearance and safe for use, In addition, it adopts the equipment of direct-acting configuration.