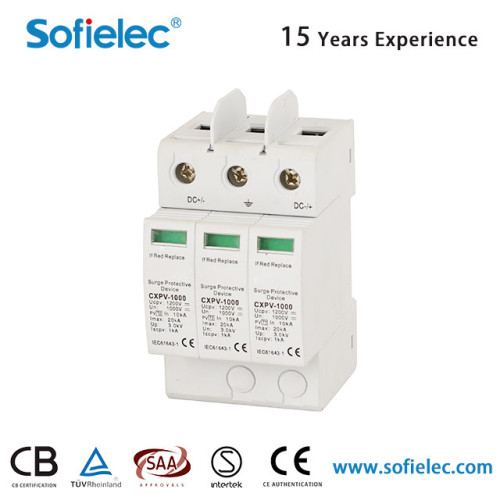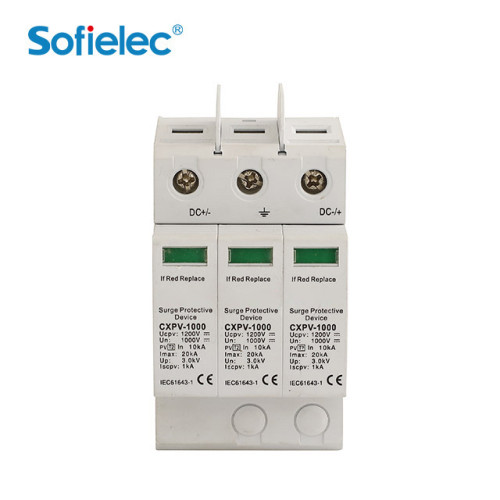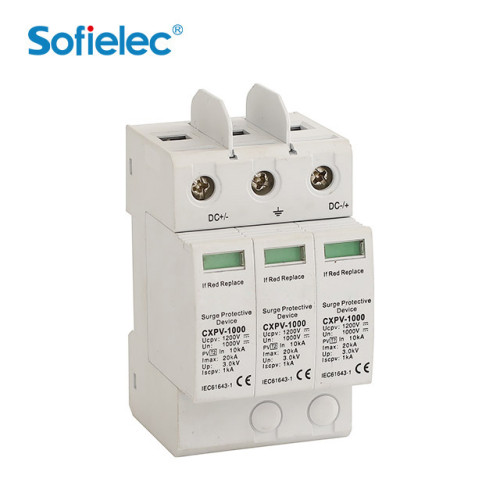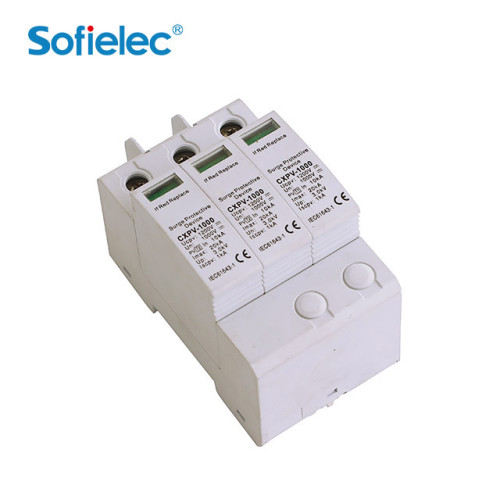 CXPV-1000 DC 1000V SPD surge protective device
Description
CHXI series photovoltaic spd with reliable voltage protection, extra strong safety overload characteristics and super surge current discharge ability, which can be used as lightning pfotection of power distribution system for PV.
CHXI series of PV SPD with high energy MOV chip: nanosecond response speed Flexibfe and convenient combination, safe protection function. Products comply with CGC/GF 026:2013; EN50539-11:2013 standard.
Green indicates normaJ staie and

he outer flame retardant grade
U type structure, common mode protection mode.SuElt in overheating, over-currentprotection median ism .
Reliable quenching device .The local fault indication, convenient snd timely replacement.Alarm contact, realize function of remote communication.Modular structure design, convenient for maintenance.Standard 35mm track design, convenient installation.