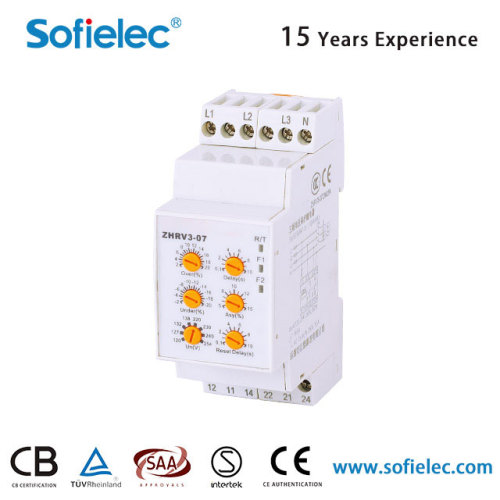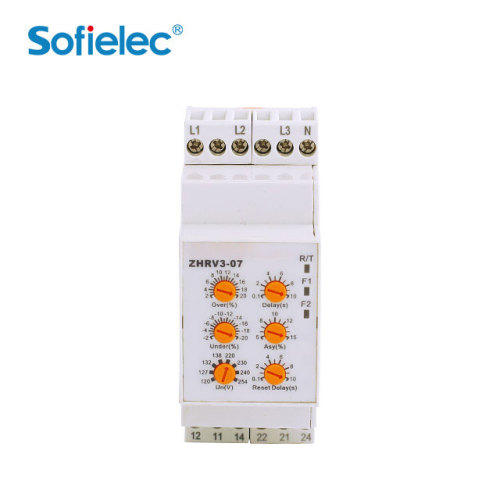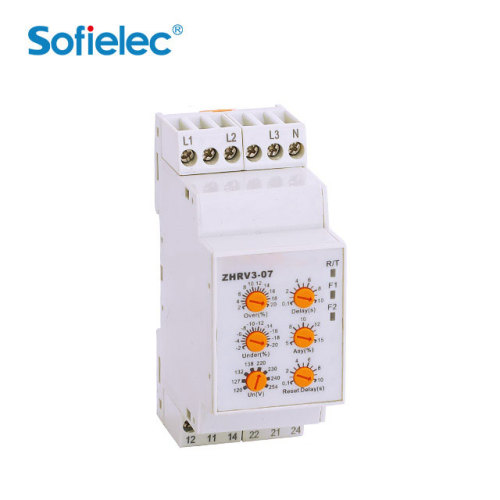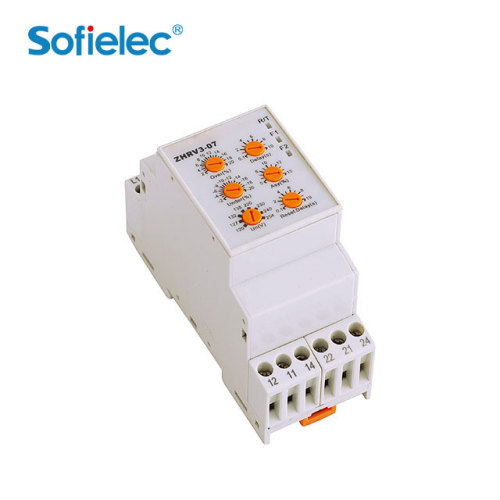 ZHRV3-07 Voltage control relay
Item specifics
Rated supply voltage range

P-P: AC 3x208- -3x440V; P-N: AC 3ẞ120- -3x254V
Rated supply working voltage range

P-P: AC 166V- -528V; P-N: AC 96V- 329V .
Rated supply frequency

50/60Hz
Measuring range

AC 166V -528V ; AC 96V- 329V
Measurement frequency range

45Hz~65Hz
voltage threshold range

2%~ 20%
Phase failure and phase sequence

<0.5s
Action delay range

0.1s~10s
Reset delay range

0.1s~10s
Rated insulation voltage

440V
Voltage measurement

≤0.1%
Description
Used in air conditioning units, elevator machine room, pumps, fans and other motor control applications, as protection of over-voltage, under voltage, phase failure, phase sequence and phase unbalance. When the power supply is abnormal, turn off power supply to protect the equipment.
Built-in microprocessors, true RMS voltage measurement, voltage measurement accuracy 5 1%. Measuring frequency 45Hz~65Hz, button setting, LCD display voltage and fault information, protection can be turned on or off. Check phase voltage value by button, with N-phase phase failureprotection. DIN rail mounting.